How to get to the Flylounge meeting space?
---
Our address is: Rue du Commerce 65 - 1000 Brussels. We are surrounded by train stations, metro stations, buses and car parking, here are some details below.

We are located 300m from the Arts-Loi Metro station (Lines 1, 2, 5 and 6).
To plan your Metro journey you can use the STIB tool

The nearest train stations are: Gare du Luxembourg (10 min walk) Gare station (9 min walk or 1 metro station line 1 between Maelbeek and Maelbeek and Arts-Loi), Central Station (12 min walk or 1 Metro station line 5 between Central Station and Arts-Loi). To plan your train journey by train you can use the SNCB tool.

Trams 92 and 93 stop at the "Parc" station located a 10-minute walk away.
A dedicated bike area will soon be available on Rue du Commerce just opposite Flylounge.
Parking of 270 places at 200m (Rue de l'Industrie, 26-38, 1040 Brussels) and Parking of 1115 places at 300m (Rue de la Loi 19, 1040 Brussels); It is possible to provide inter-parking vouchers for your guests.

---
Buses 21, 27, 29, 38, 54, 59, 60, 61, 63, 64, 65, 66, 80, 80 stop within 10 min walk
An address must be specified for a map to be embedded
This December 2021 Flylounge is adapting its venue to accommodate people with disabilities
This work is being carried out by Almagic ASBL with the support of the Brussels region and visit.brussels
In the near future, we will be able to accommodate people in wheelchairs or with visual or hearing impairments both in the passenger cabin and in the cockpit
Our offer of events in the passenger cabin will therefore be accessible to as many people as possible, as well as the initiation to flying in the immersive flight simulator;
This page will be updated as soon as the work is completed. We look forward to welcoming you
The Flylounge team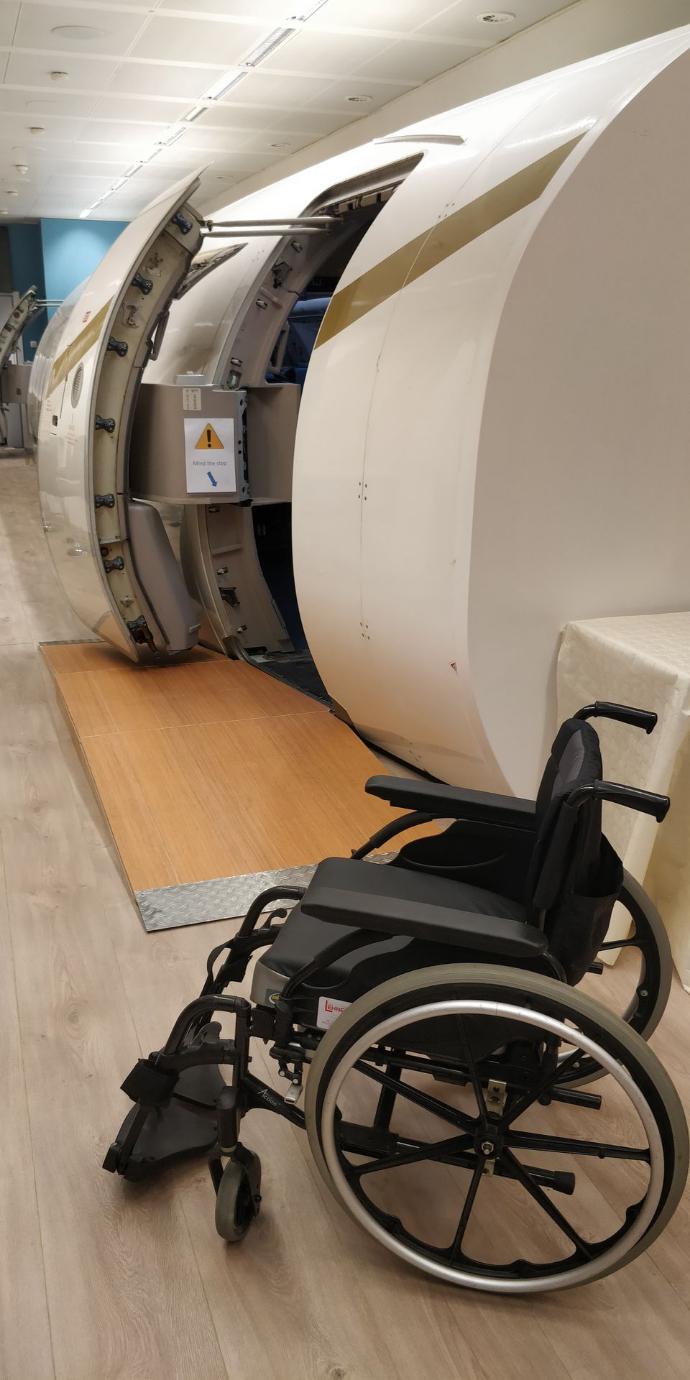 Flylounge is also an amazing gift shop!
Discover our incredible gift shop after your events or directly online. Our selection of memorabilia will delight your loved ones, whether they are aviation enthusiasts, decoration lovers or aviation equipment enthusiasts! You will find hundreds of collectibles, models, aviation books, goodies, costumes etc. to please your loved ones.