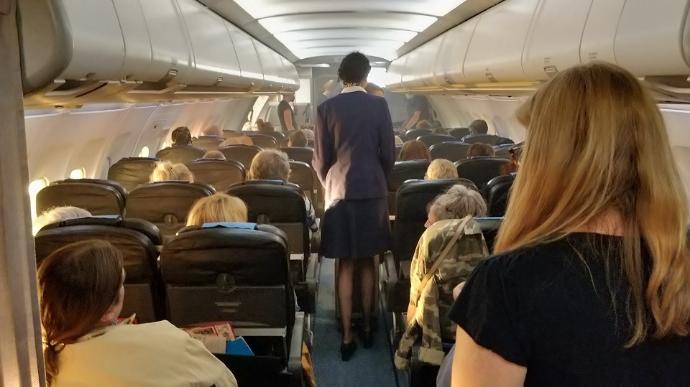 Movie tour
---
Notice to directors in and around Belgium: there is now a solution in the middle of Brussels for your in-flight footage.

Flylounge is an event room made up of a real Airbus A319 fuselage.
​
Our room includes
A true single-aisle airliner passenger cabin. This cabin can be used for scenes from the late 1970s to the present day , the ideal period being the 1980s. The A320 made its first flight in 1987 and the A319 in 1996.
But our leatherette seats allow us to accommodate a wider spectrum.
​
Capacity :40 seats (7 rows) with air conditioning
Access through the two main left-hand doors which are original and functional.
The air-conditioned cockpit consists of a realistic flight simulator that allows for rear, side and front views of the of the pilots in their environment.
Possibility of placing spotlights to shoot day and night scenes
Infrastructure, costumes, make-up and stage management possible in the immediate vicinity (meeting rooms and canteen for 120 people).
​
Our team also includes active pilots who can advise in all matters relating to aviation.