Model Airbus A320 Aerosmurf 1/100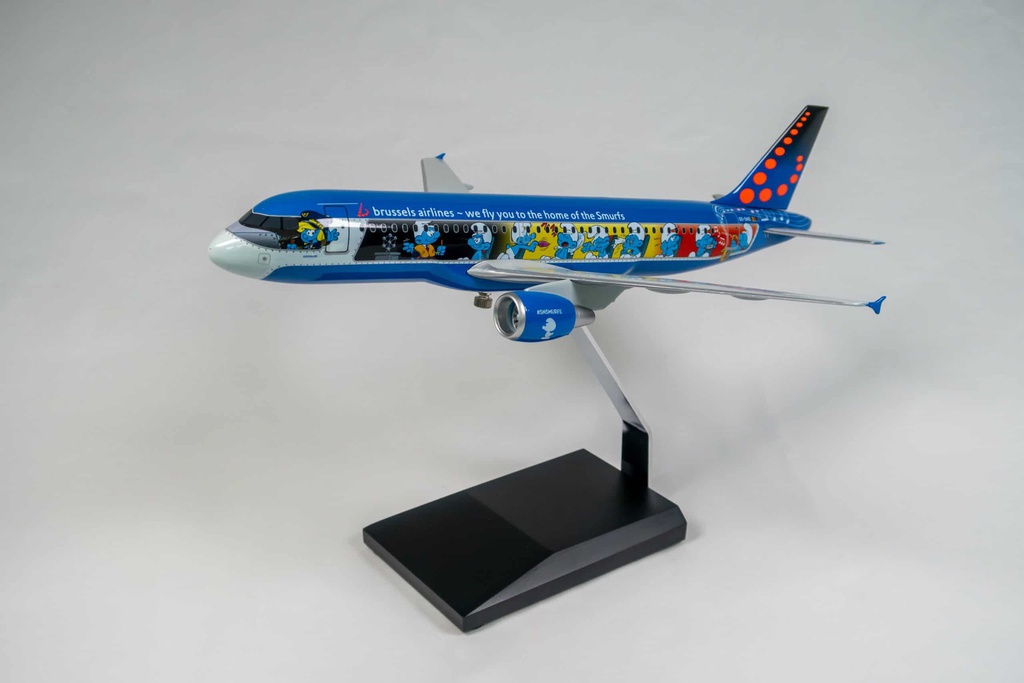 Model Airbus A320 Aerosmurf 1/100


This special livery features the Smurfs, the little blue characters from Belgium created by Peyo.

The name of the aircraft refers to the title of a Smurfs comic strip telling the story of a little Smurf who dreams of flying. Little Smurf tries out several ideas: he makes wings out of feathers, locks himself in a soap bubble, catapults himself into the air... But nothing worked. Until he builds a plane!

Since then, he's been known as Aerosmurf!